Off Road Near Highway 395: Buttermilk Country
The Buttermilk Country drive starts West of Bishop and does a large loop around Grouse Mountain. This was my first tour (#23 from Sierra Nevada Byways) and took just under three hours to complete. Overall the trail was pretty easy, though towards the end there was a very small stream to cross and a few branches that scraped the sides of the truck a bit. The weather was quite gloomy but the views of the Sierras were stunning and there were some interesting features along the way.
Download a kml file with a detailed GPS track of the trip
You can see from my GPS track that I got wayward near the start of the trail and had to backtrack. There were quite a few spurs so navigating this trail was confusing at times. Having to go through a chained livestock gate should have been a clue that I wasn't headed the right way. There was a similar excursion later on where I ended up completely off the trail and headed up the base of a steep hill. Be careful if you head up that spur as the road was muddy and slippery, and it was difficult to turn around.
The East-to-West leg at the beginning of the trail was interesting because of the odd rock formations and view of the flats to the north.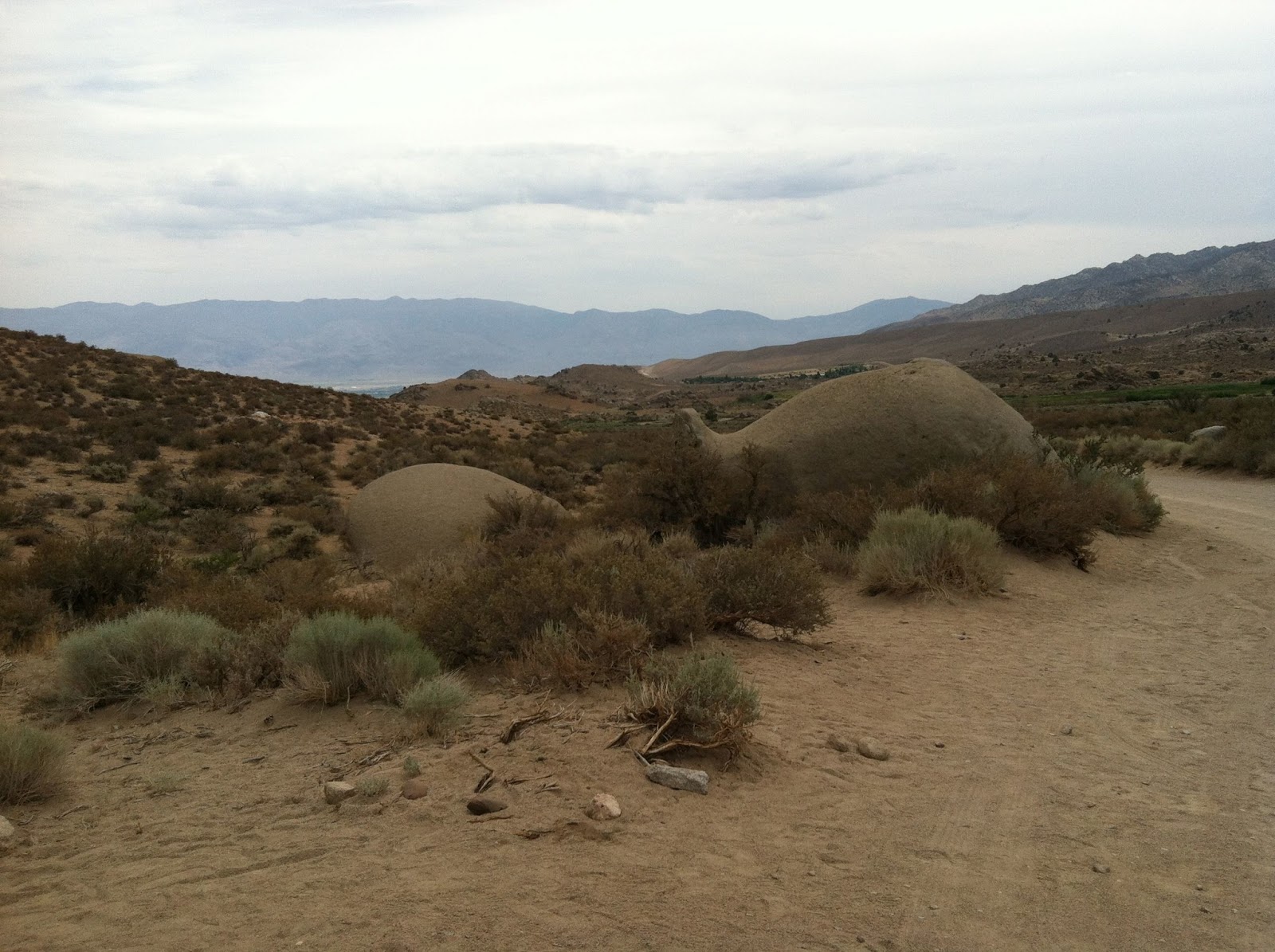 This first leg of the trail was pretty scrubby and the gentle curve obscured the large mountains that I was treated to once I rounded Grouse Mountain and began to head South.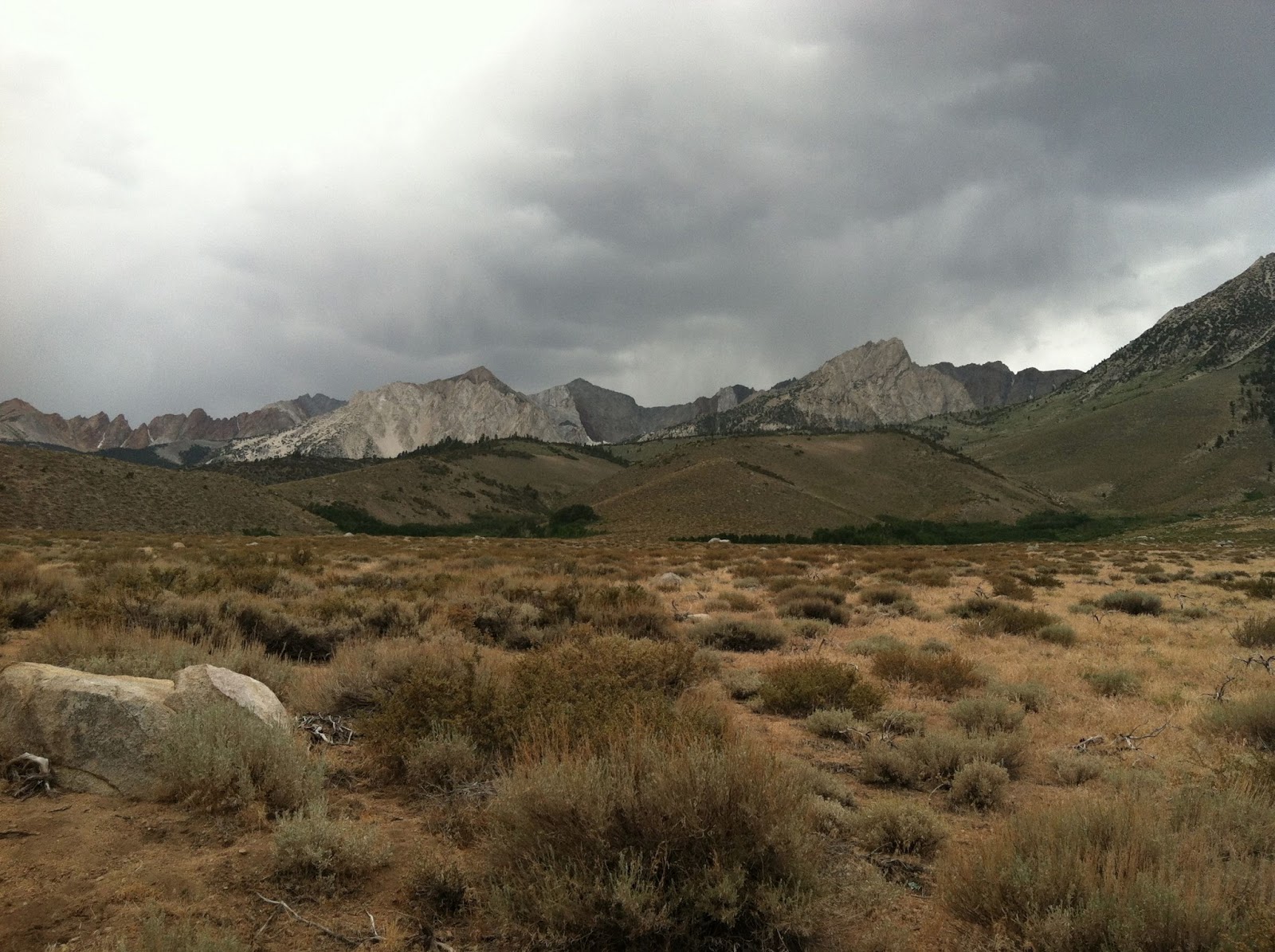 The picture here doesn't do the view justice but there were some amazing vistas back along this leg. At the bottom of the South leg, the trail descended into a stand of trees with a small stream to cross, and then climbed up a steep slope. There was obvious fire damage here (as I would see many times again on this trip), but some poppy plants were moving in and making the view beautiful again.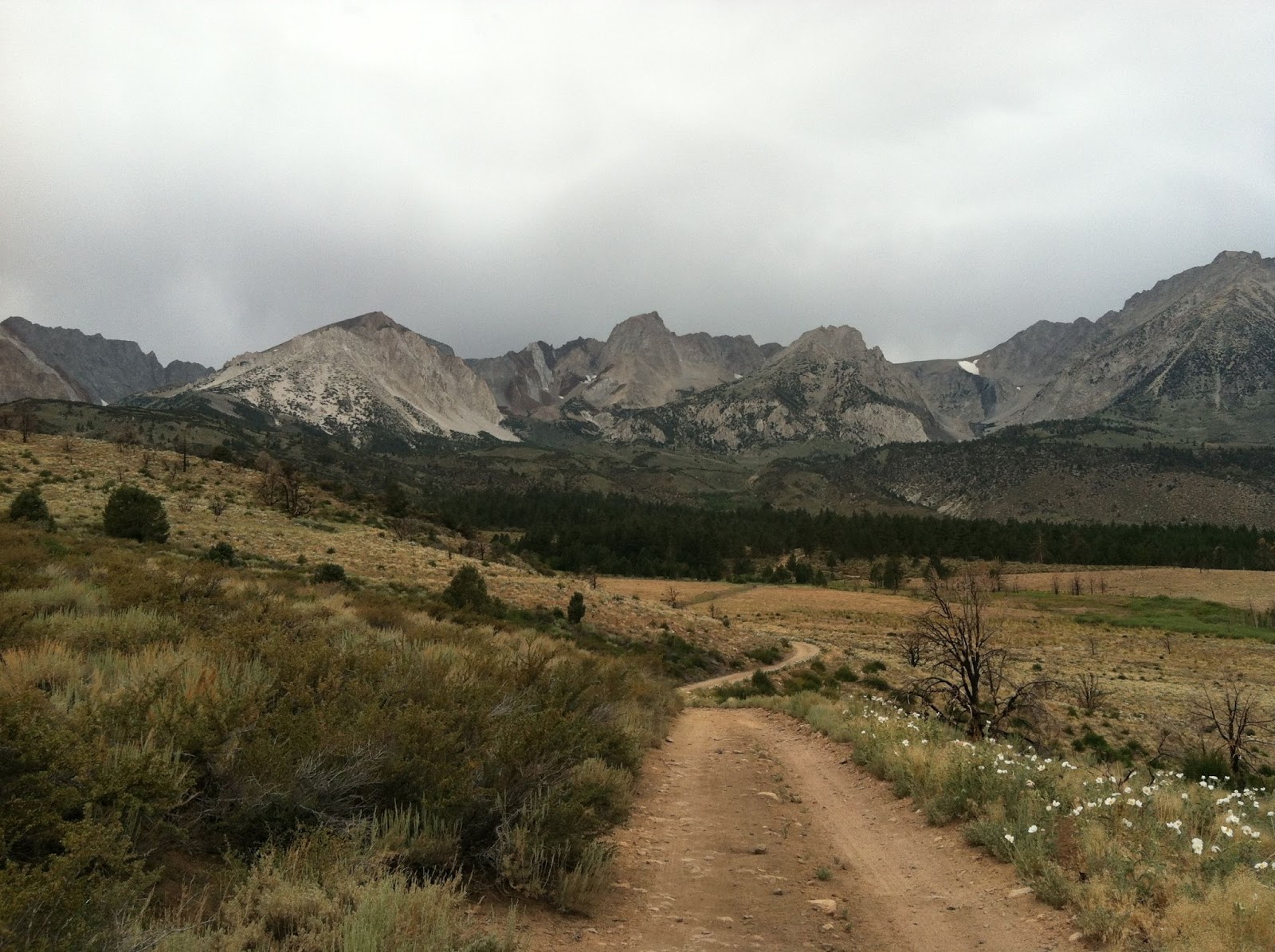 Continuing on, the trail again descended and rejoined the road I came in on, leading me back to Bishop. There are other trails in this area, but this was the only one I took. After this drive I headed up to Mammoth to camp for the night and explored many more trails to the North up 395.